Tax Penalties and Settlements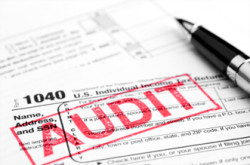 When you owe a balance to the IRS, that balance will continue to grow until you pay it off in full. With late fees and tax penalties, what was once a manageable sum could quickly spiral out of control until there's no hope of you paying back what you owe. That's why it's best for you to jump on tax penalty issues before they become overwhelming. If federal tax penalties are turning your financial life into a mess, turn to the tax abatement pros at David B. Newman, LLC. Serving Houston and the surrounding communities, we're here to offer you superior tax settlement services. We serve individuals as well as business owners, so turn to us today if income tax penalties are stressing you out!
If taxpayers fail to meet the demands of the IRS, it's possible for them to face wage garnishment, bank liens and levies, and a variety of other government actions. That's why it's imperative for you to deal with your outstanding tax debt in the quickest manner possible, so tax penalties don't accrue and make things worse for you. When you turn to the tax penalty experts at David B. Newman, LLC, you'll benefit from our 40 years of experience helping clients find effective tax solutions. Our tax attorneys may be able to help you qualify for penalty abatement, a process that will remove income tax penalties from your account leaving you with a smaller balance, or a variety of other settlement options including offers in compromise and installment agreements. No matter what's the cause of your mounting tax debt, our IRS tax penalty pros will get to the bottom of it and help you find a way to a brighter financial future.
Tax Settlement Options for Every Situation
At David B. Newman, LLC, we specialize in offering custom tax settlement services for each and every customer. As a family-owned company, we're committed to providing taxes settlement help that will truly get to the root of your problem and provide you with lasting relief. When you call on our tax debt reduction specialists for help with tax settlements, you can rest assured that we'll take the time to get to know your situation before providing you with advice. We offer free initial consultations to new clients, so there's no reason to put off discussing tax settlements with our team. We'll walk you through all of your options for tax debt settlement, so that you can make the best choice to secure your financial future. To learn more about your options for penalty abatement or other tax settlements, call or e-mail David B. Newman, LLC!
Tax Fees and Resolutions
Tax Penalties
IRS Settlement
Tax Penalty Help
Tax Settlement