Tax Attorneys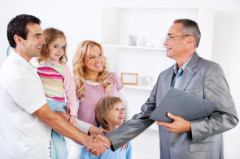 Are your tax troubles so worrisome that you're thinking about getting some professional help? It's not just during tax season that individuals and businesses can benefit greatly from the sound counsel of a trusted tax advisor. For anyone struggling with IRS tax problems or complex reporting requirements, having the specialized experience of a knowledgeable tax attorney can be downright invaluable. When you're up against a taxation system you can barely comprehend, it's comforting to know that David B. Newman, LLC, can be at your service morning, noon, or night, 365 days of the year. Our licensed and insured tax attorneys are here 24/7 to stand up for you before the IRS or help you solve whatever tax issues you might have. If you're in the greater Houston area and your tax situation would be best served by a tax attorney, contact us right away. A reputable tax law attorney who is committed to meeting your needs is just a phone call away!
Making a mistake on your taxes can put your financial situation in serious jeopardy because tax filing missteps and missed deadlines can hit you hard where it hurts the most, right in the pocketbook. Even if you start off with tax debt that seems manageable, the amount you owe could end up growing exponentially due to fees and interest charges. What makes things even more stressful is the fact that the IRS can step in and try to seek payback for what you owe through wage garnishment, tax liens, and other types of sanctions. If you find yourself in a situation like this where the IRS is hounding you, call David B. Newman, LLC. Whether your personal or business taxes are the source of all your troubles, our tax attorneys can offer the help you need to turn a bad situation around. From deciphering the finer points of law to bringing your case before the federal courts, one of our tax lawyers can ensure a successful outcome to your most complex tax problems. 
Personalized Tax Attorney Service
As you can probably imagine, every taxpayer has a different situation, and that calls for a unique approach to every tax problem. By working with our tax attorneys, you'll be able to get tax resolution answers you need, regardless of what your current situation is. We can simplify your tax situation and find a resolution that works for your specific needs. By making one easy phone call to our office, you can get in touch with a talented tax attorney in Houston and get help with: 
Filing current or late tax returns
Seeking penalty abatement
Negotiating installment agreements or offers in compromise
Lifting wage garnishments, liens, and levies
Presenting a strong case in federal tax court
Staying in compliance with business tax laws
And so much more!
It's essential to have a team that is thoroughly committed to delving into the specifics of your tax complications and doing whatever it takes to achieve a favorable outcome, and that's why you shouldn't settle for anything less than the best when you're looking for tax attorneys in Houston. Our experienced tax lawyers have what it takes to offer you the tax help you need, no matter what your tax concern is. Put your tax issues in our capable hands, and you won't be disappointed. 
When you contact David B. Newman, LLC, your initial consultation is free. Call or e-mail us now to schedule an appointment!
tax lawyers
attorney taxes
tax law attorney
tax attorney
tax attorney in