Payroll Tax Problems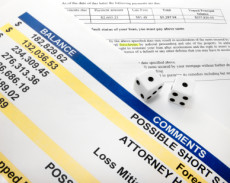 Are business tax concerns getting to you? Are you ready to just throw your hands up in the air and admit defeat over confusing payroll issues? No one ever said running a business is a job without stress. Between tracking inventory, catering to your customers' needs, and dealing with employee issues, it's not hard to see how IRS payroll issues can crop up from time to time. If you have business tax debt due to discrepancies with your payroll, or you could use some serious payroll tax help, David B. Newman, LLC, is the best place to turn for help. With four decades of experience handling tax problems for local businesses, we're here to offer you superior business tax relief that will take the stress out of your current situation. Serving Houston and the nearby areas, we're ready to tackle the challenge presented by your company tax problems. Business tax problems are no match for our IRS payroll pros, so call or e-mail us today to learn more!
Although you may be an expert at running your business, that doesn't mean you're an expert on payroll tax laws. To properly handle your payroll tax issues, you need the IRS payroll specialists at David B. Newman, LLC. Our goal is to help reduce your business tax debt, and we can offer you payroll tax help for every aspect of your corporate management, from filing all the forms necessary to double-checking accurate withholding. Payroll tax problems can affect any business, but with our payroll tax help, you can avoid the costly consequences of unpaid payroll taxes and bring your company some much-needed business tax relief!
No matter what initially caused the tax problems for your business, our licensed and insured tax attorneys can find a way to get you out of financial troubles. We can also make sure that you know how to avoid tax issues in the future by helping you locate any errors that led to your business tax problems in the first place. Whether you've already been hit with a payroll tax penalty or you're trying to avoid one, you can trust in our tax consultants for help with: 
Filing errors
Bookkeeping mistakes
Business tax debt
Late tax returns
Misclassification of employees
Other IRS payroll issues!
If you allow payroll tax problems to go unattended for even a small amount of time, the consequences for your company could be disastrous. Not handling business tax debt will only result in more fines and interest charges being added to your unpaid payroll taxes, and your company could eventually lose its license. If you're interested in protecting the financial standing of your business, contact David B. Newman, LLC, for assistance right away. We're available 24/7 to provide you with company tax relief, and we'll work tirelessly to make sure that your business is protected. Put your payroll tax concerns in our hands, and you won't be disappointed in the service you receive.
Comprehensive Business Tax Relief Services
The strategies for dealing with business tax debt can vary widely from business to business, and when you turn to David B. Newman, LLC, for business tax help, you'll get the exact assistance you need for your situation. Our tax attorneys will cater to the needs of your company with customized solutions for IRS payroll problems. Whether you're worried that you made an error on a recent tax return or you're grappling with the consequences of  back tax debt, we can help you avoid payroll tax penalty issues or respond to an impending collections notice. In-depth experience and knowledge are vital to virtually any business enterprise, and we'll put our 40 years of industry experience to work for you!
At David B. Newman, LLC, we're also proud to offer fair, upfront pricing for payroll tax help. While many tax resolution companies charge you separate fees for every return that gets filed or every strategy that gets implemented, we provide all of those services and more for one all-inclusive fee. Plus, we offer free estimates for all of our tax help services, so you know what you're getting into before you work with us. If you have business tax problems, we're the pros to turn to for assistance. Call now to learn more!
payroll tax help
irs payroll
payroll tax penalty