Business Tax Problems
Are tax problems causing issues for your business? Owing back taxes or misfiling tax returns can easily get in the way of your company's success. If you're having tax problems that are affecting the day-to-day operation of your business, your first course of action should be to contact David B. Newman, LLC. We offer comprehensive tax relief in Houston and beyond, and we're happy to provide complete tax resolution and preparation assistance for your business. Our tax attorneys work hard to stay on top of the latest changes in tax laws, and we have what it takes to help with all of your business tax issues, no matter how complicated they are. Rather than spend your time stressing out about business tax issues, let our experienced tax consultants help. To schedule a free consultation with one of tax consultants, call or e-mail us today!  
As a family-owned business tax help company, David B. Newman, LLC, is well aware of the numerous tax responsibilities expected of today's employers. If you have questions regarding corporate tax reporting, need small business tax help, or are interested in tax resolution planning, we have the answers that you need. We've been supporting local business owners for four decades, and we offer some of the most efficient and effective strategies for dealing with corporate tax problems. To benefit from our experience and extensive knowing of tax codes, all you have to do is get on the phone and call us for assistance! 
When you turn to David B. Newman, LLC, for tax resolution, you can rest assured that you'll get service that is tailored to your company's specific needs. We treat every corporate client on an individual basis, and our licensed and insured tax attorneys offer comprehensive assistance with your business tax problems, including: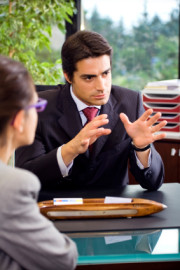 Accurate filing of your annual tax returns
Filing late tax returns
Correcting previously filed returns
Resolving back tax issues
Securing penalty abatement
Negotiating for corporate tax resolution
Working out installment agreements or offers in compromise
Handling payroll tax problems
And other business tax resolutions!
With our team by your side, you can rest assured that your business tax problems will be resolved promptly and professionally. By selecting us to be your partner for business tax help, you're making a decision that will be sure to pay off in the end.
Free Consultations for Business Tax Help
Whether you need small business tax assistance or tax advice for a large corporation, a free initial consultation with David B. Newman, LLC, can help you determine how to move forward and overcome your company tax problems. With our free estimates, you'll get a good idea of the strategies we'll use to provide you with business tax help. Unlike many tax resolution companies out there, we won't surprise you with fees after the fact. Instead, we offer flat-rate pricing and will give you a free estimate before we offer you tax help.
The daily operation of your company is enough for you to worry about without having to stress over tax issues. For business tax help you can really count on, contact David B. Newman, LLC, at your earliest convenience. Our tax resolution services are some of the best in the area, and we're available 24/7 to accommodate your busy schedule. Pick up the phone today and contact us to discuss your needs!
small business tax
tax resolution
corporate tax
tax problems