Services Offered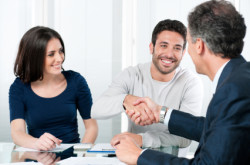 If tax issues are causing you stress in your daily life, then seeking professional tax relief is in your best interest. Letting your tax problems go for any length of time without pursuing a tax resolution strategy could end up ruining your financial life. When you need help solving a tax problem, you should turn to the tax consultants at David B. Newman, LLC. Serving individuals and business owners in the Houston area and beyond, we're here to provide you with superior tax help services. From accounting services to back tax advice, our tax attorneys can help you solve whatever tax concerns are weighing on your mind. Call or e-mail us today to speak to one of our tax debt relief experts about your issues!
At David B. Newman, we specialize in offering customized tax relief solutions for all of our clients. Our 40 years of experience in the tax help industry has taught us that each taxpayer has different needs, and when you come to us for tax resolution, you can look forward to getting a personalized strategy that will address your specific concerns. You can turn to us for tax problems of all varieties, including assistance with:
Filing current and back tax returns
Negotiating tax settlement options
Lifting tax liens and levies
Going through tax court proceedings
Setting up a new business
Unraveling payroll tax problems
And so much more!
Regardless of how your tax issues got started, you can look to us for the help you need to restore order your financial situation. Our licensed and insured tax attorneys will always put your needs first, so you can count on getting effective solutions that put an end to your tax problems.
Tax Help When You Need It
When it comes to tax debt relief, getting help when you need it the most matters a great deal. The longer you go without finding a suitable tax settlement option, the more likely it is that your financial situation will deteriorate. At David B. Newman, LLC, we understand this, and we'll work tirelessly to solve your tax problem efficiently and effectively. We're available to meet your needs 24/7, so don't put off getting in touch with us at your earliest convenience. We also offer flat-rate pricing for tax resolution assistance, so you can look forward to solving your tax woes without affecting your finances further. Offering accounting services, tax preparation service, and so much more, we're the tax professionals who will never let you down when you need IRS assistance. To set up a free initial consultation with one of our tax consultants, call or e-mail David B. Newman, LLC, today!