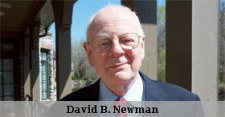 Are tax problems weighing heavily on your mind? Do you need help finding an effective tax resolution that will improve your current financial situation? When you need tax help, David B. Newman, LLC, is here for you. We provide tax settlement and tax preparation services to individuals and business owners throughout the Houston area, and we can't wait to use our expertise to serve you. Whether you need back tax advice, accounting services, payroll tax help, or a wide range of other tax relief services, our tax attorneys have your needs covered. Get in touch with our tax consultants today to discuss your needs and get back on the road to financial security!
Family-Owned Company
40 Years of Experience
Licensed and Insured
Free Initial Consultations
Tax Relief Specialists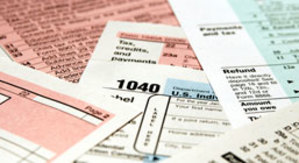 Serving Houston, TX, David B. Newman, LLC, provides tax resolution services to clients located throughout the area. We're proud to extend our back tax services, tax preparation services, and business tax help to customers located in Katy, Baytown, Kingwood, League City, Pearland, Sugar Land, the Woodlands, and environs. Whenever you have a tax problem that's causing you stress, we're the tax consultants you can look to for help time and time again. We have 40 years of experience providing tax debt relief to individuals and business owners, and that means we've seen our fair share of tax problems. When you come to us for tax assistance, we'll work hard to find the best solution to your tax problem. We'll also take your personal circumstances into consideration before providing you with the most appropriate tax resolution strategies available. If you're looking for tax attorneys who have your best interest at heart, then David B. Newman, LLC, is the place to turn.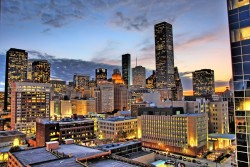 When you're experiencing tax issues, the last thing you want is to get yourself further into a financial mess by hiring tax debt relief services you can't afford. As a family-owned company, David B. Newman, LLC, understands the financial difficulties involved in trying to sort through tax debt, and that's why we're committed to offering free initial consultations. No matter what kind of tax issues you're having, you can sit down with one of our tax experts at discuss your situation at no cost. When you decide to put your tax concerns in our hands, you can look forward to flat-rate pricing for all of our services. If you work with us, you'll always have up-front knowledge of what tax settlement assistance costs, so you won't have to worry about your finances while you're settling your tax concerns.
For your security and peace of mind, David B. Newman, LLC, is fully licensed and insured. We're here to offer you the top-notch tax relief you need to get your finances in order. Whether you're already struggling with tax problems and want to find a way out, or you need tax help to avoid future issues, we're here for you. Our tax pros are available 24/7 to meet your needs, so call or e-mail us today to learn more or schedule an appointment!
David Newman is an attorney admitted to practice in New York State, and he can practice tax law in the State of Texas.